solar solutions that provide
electricity, heating and cooling
Racell's solutions provide you not only with electricity, but also heating and cooling. Solar energy makes you self-sufficient and is a part of the solution to a more sustainable future. 

Hercules Power Modules replace your roof
Racell's large modules, aka Hercules Power modules, have two essential advantages: the aesthetic value and the cost-effective value in that they can replace existing, often damaged, roofs.
Mounting the modules is easy and the cost is low. The modules are the actual building components of your roof. Since no ventilation is needed, extra structures can be eliminated. Adaptable to all standard mounting systems in the building industry.
Remove your roof and replace with our light weight, waterproof Hercules Power modules. Walk on it, dance on it, let massive snow fall on it. Hercules Power Modules take it all.
The pictures on the side show the building before and after the roof was replaced by our modules.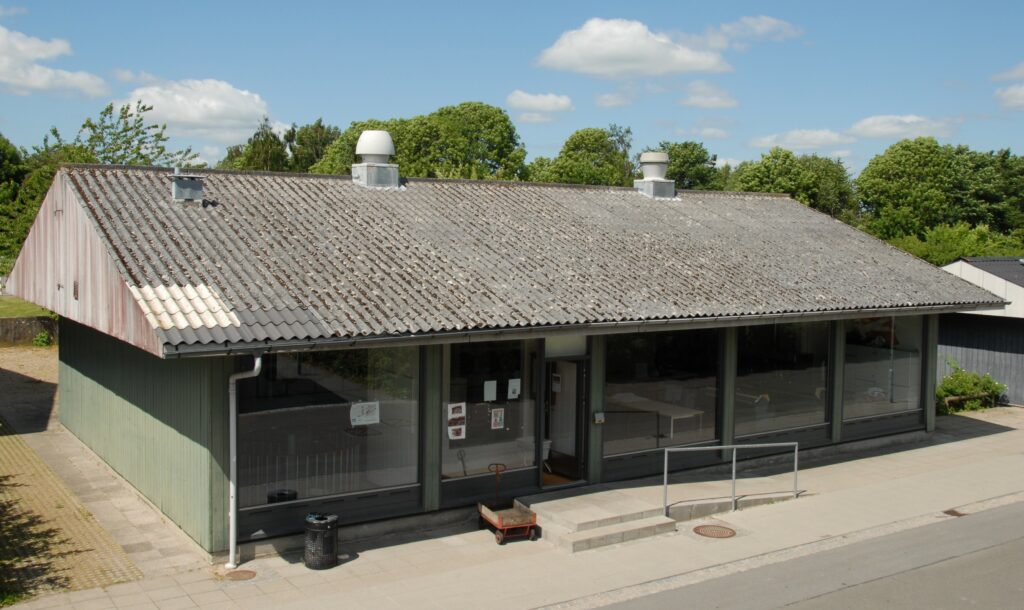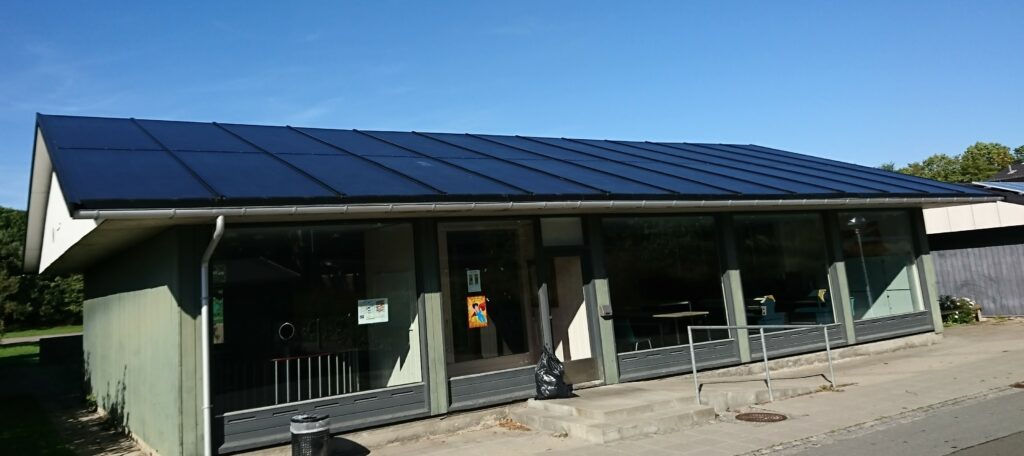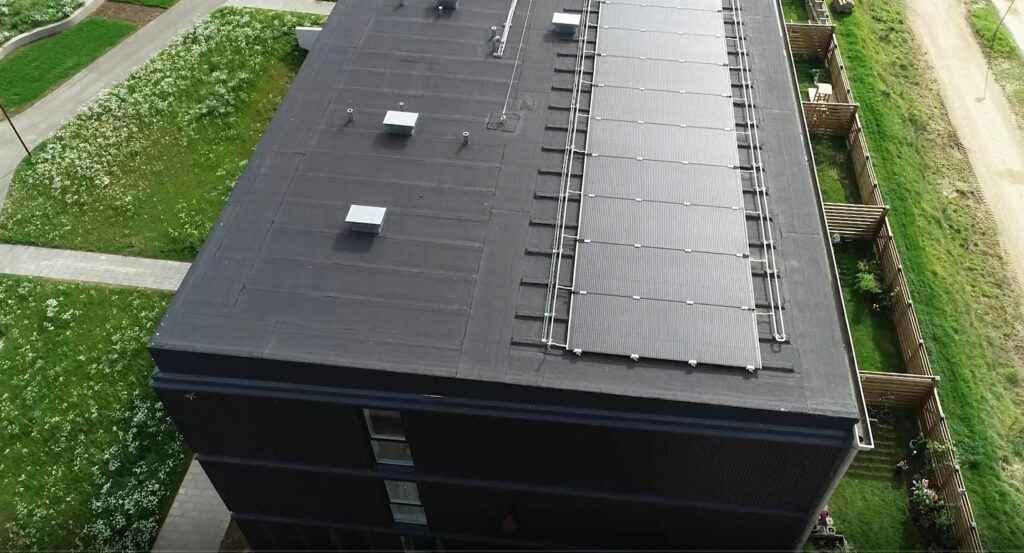 PVT panels on roofs of apartment buildings
PVT panels on the roofs of apartment buildings at Trigeparken, Aarhus, DK. These panels provide electricity, heating, and cooling. For more detailed descriptions of PVT panels see here. 
Unlike air-to-liquid heat pumps commonly used, the liquid-to-liquid heat pumps used in our system make NO noise, which is essential in residential areas. So, when using PVT modules, you will have no complaints from your neighbours.
For the best solar solution to meet your demands, please contact us.