Racell is a European pioneer of solar energy. We believe in a future with 100% renewable energy and are proud to be a part of the solution. With years of experience, expert knowledge, and dedicated employees we strive to find the right solar solution for you.
Racell was founded in 1981 by three passionate professors in physics, all of whom graduated from different prestigious universities: Stanford (USA), MIT (USA), and the Technical University of Denmark (DK). The passion for solar energy and sustainability brought the three founders together.
Racell started out doing only research and development and later transitioned into actual component production of solar cells and into the implementation of large-scale solar solutions.
Since 1990, Racell has produced advanced modules and installed systems around the world including extreme temperature areas such as the Amazon and Greenland. Racell has had many interesting projects throughout the years, and if you would like to read more about them, check out our highlights below or our projects page where you will find a broad variety of solar solutions.
Today Racell produces custom solar solutions for architectural projects, building integrated solar facades and roofs. Furthermore, utility scale CHP solar parks.
The goal for the company is to create new sustainable solutions that enable a future with 100% renewable energy. 
You might ask how this is possible and we have found an answer through a combination of different types of solar technologies. We believe that this is the optimal use of solar energy.
We produce two types of solar panels, photovoltaic (PV) and photovoltaic thermal (PVT) panels. Regular solar panels, also known as PV, provide electricity only, whereas PVT panels provide electricity, heating and cooling, all in one panel. The PVT panels present our latest efforts at meeting a truly sustainable energy solution.

The story behind the name
The name Racell is inspired by the Egyptian sun god, Ra. Ra was seen as the creator of everything, representing sunlight, warmth and growth.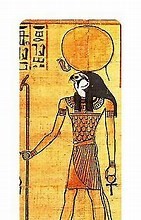 Encourage and accelerate the transition to renewable energy with the best solar solutions 
Deliver the best solar solutions and reach 100% energy efficiency