Become energy efficient with solar energy
Energy efficiency is important beause it means we can use fewer resources to create power
SOLAR PARKS – The RACELL solutions
For large scale systems, such as Solar Parks, Racell normally prefers to utilize free areas in buildings, such as shopping malls, industrial roofs, Green houses, and hydro power plant reservoirs. But when utility scale power plants on land are needed for the fast transition to renewable energy, our services are also available.
We use the land only in coherence with the natural environment, promoting biodiversity and take care of the aesthetics, architecture, and neighbouring community.
What Racell offers is a turnkey solution that includes all issues package and careful consideration to nature, agriculture, and the surroundings.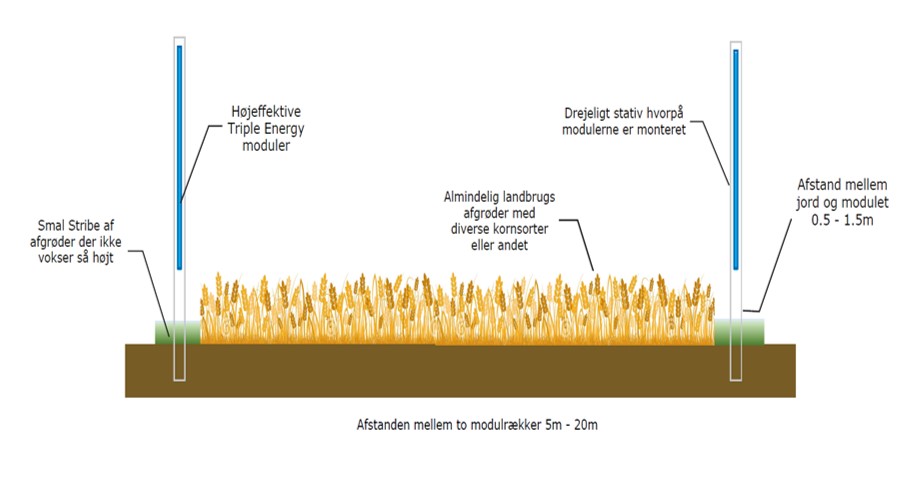 ¤  Geotechnical Services
¤  Structural Analysis
¤  Layout & Design
¤  Foundation Design Services
¤  Post Driving
¤  Pull Testing
¤  Tracking System Installation
¤  Visual Inspection of Trackers
¤  Preferred Installer Network
¤  Post, Rack & Module Installation
¤  Configuration of Tracker Controls ¤  Configuration of Network Controls ¤  Project Management
¤  PE Stamp
¤  Onsite Training
¤  Commissioning
¤  Remote Data Monitoring & Reporting
We work closely with the leading manufacturers of the solar park mounting and system components. Our favourite partner companies with experience and high technology level are:  Nextracker, Solar FlexRack, Oberhouser and Nexans.
RACELL has developed its own patented solutions for the utility scale systems.  We minimize the area needed, so that we get more than three times the energy from the same area than standard systems. Thus, we only need 1/3 of the land than other solar parks need.
Racell utilizes 1-axis trackers, triple energy PVT modules, bifacial cells, special albedo power enhancement and intelligent control of all components according to the energy consumption, changing energy prices and tariffs, weather forecast and local storage facilities.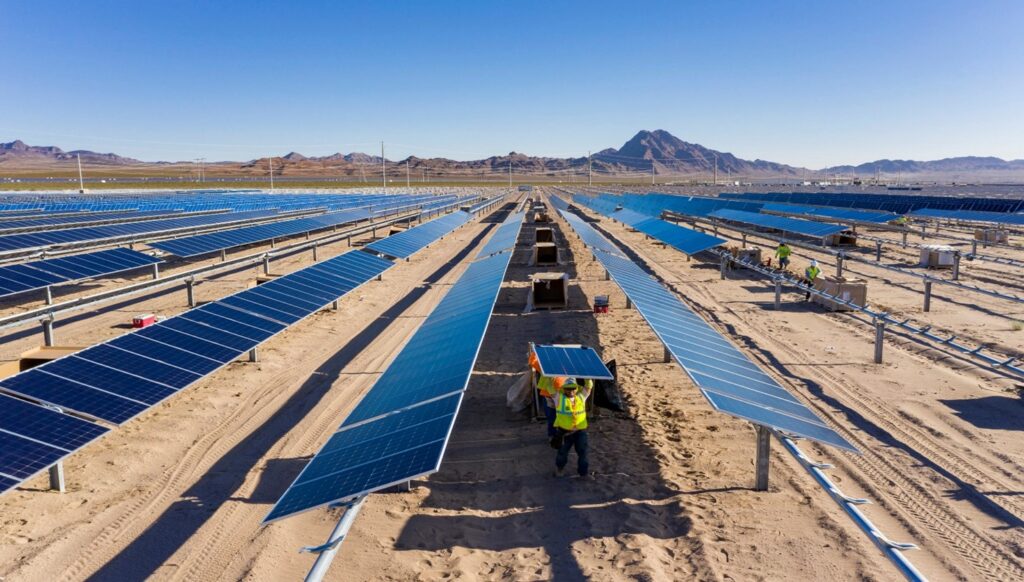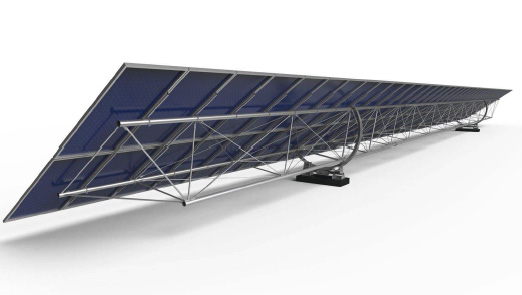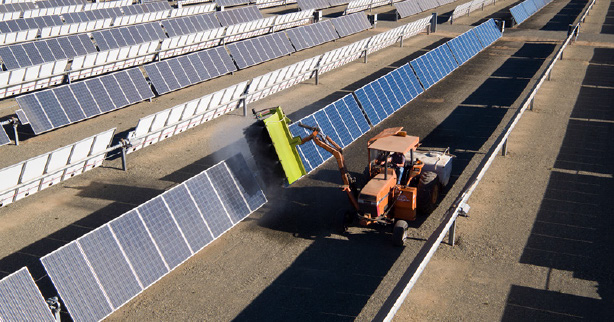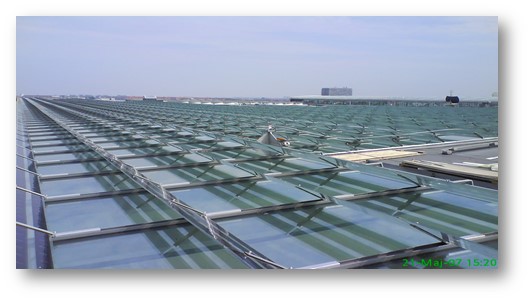 MASTER PLANS – Solar Park providing both energy and shading
The RACELL planning is made together with leading architects. Here are sketches for a masterplan that RACELL has developed together with Henning Larsen Architects since 2008. In the masterplan, RACELL spreads out light weight modules that provides shading in hot countries to buildings and people in open spaces.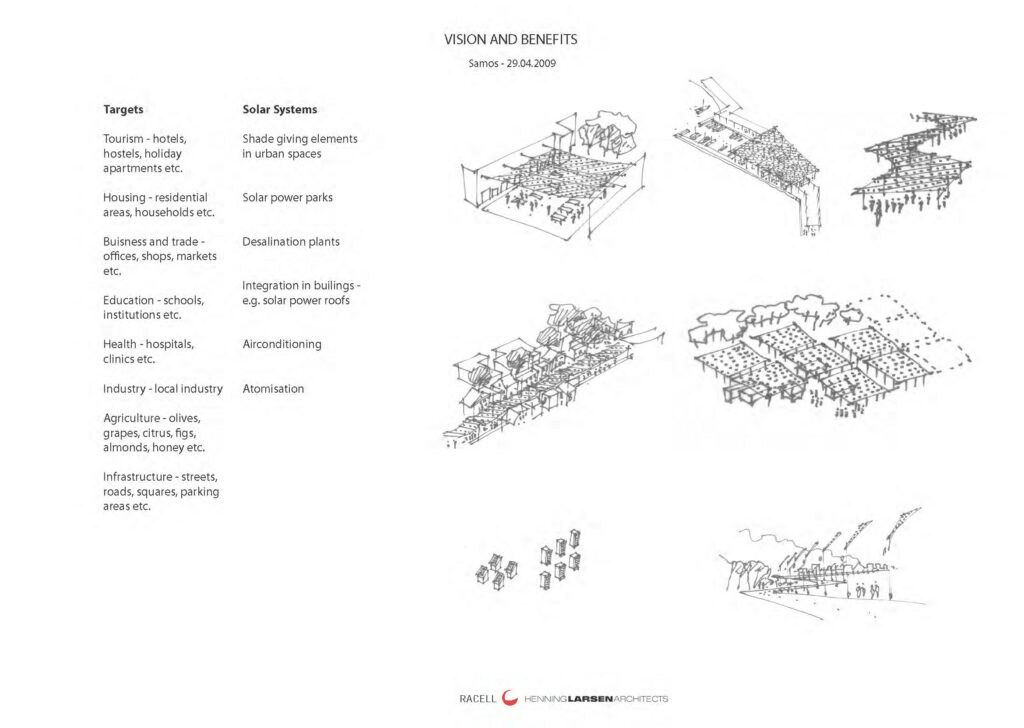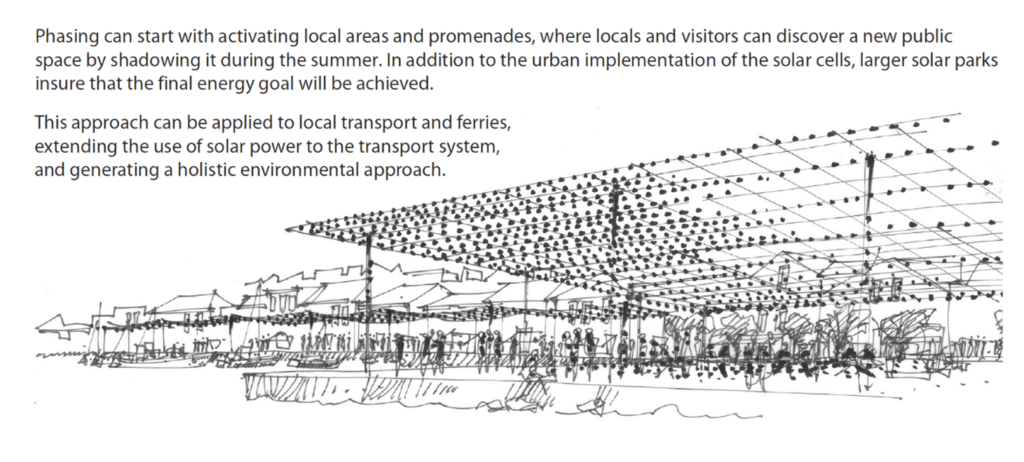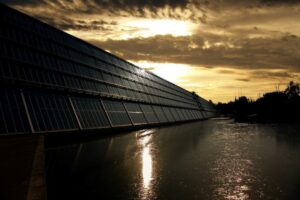 near Water solar park
take advantage of water reflection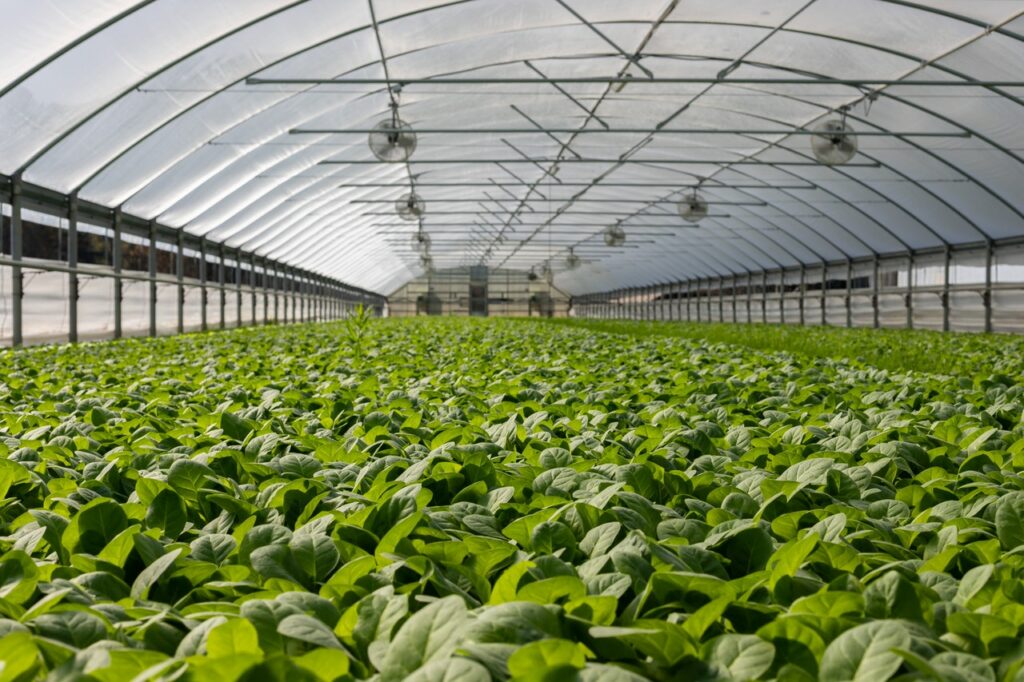 green house solar park
panels with custom cell distribution and be implemented in ultra large double-glazed energy saving windows
Interested in solar solutions?
Then contact us and we will find the right solar solution for you